Kingdom of Property

Call: +91-999 9444 220
Project Snapshot
Basic Sale Price
1.50 Cr - 2.8 Cr.
Want to Book ? Enquire Us
Call us +91-9999444220
Mon-Sat 9am - 7pm (Customer Support)
OR
Give us your details & we'll call you.

Download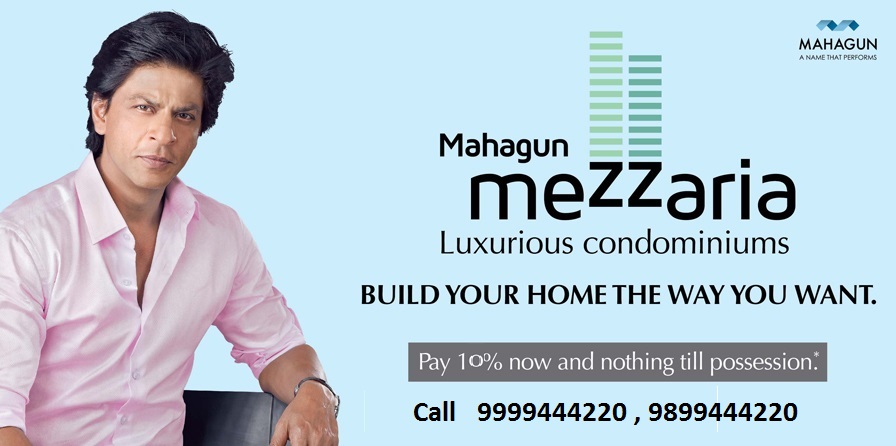 Mahagun Mezzaria Noida – Overview
Mahagun Mezzaria sector 78 Noida mahagun
Mahagun Mezzaria is the latest project by Mahagun Group which brings all the facilities of high living at one place. Strategically located at Sector 78 Noida. This venture has an opportunistic location which is directly linked to many prominent areas in Noida. In the last few years the location has seen many development in the term of infrastructures, noida metro and other utilities compared to surrounding suburbes. as we all know that the work of noida metro is on high progress. Now mahagun mezzaria noida will be the nearest project of noida metro in the Sector 78 . Mahagun Mezzaria Noida is a wonderful opportunity for those looking for a space of their own at great prices. All the prominent places and the capital city of Delhi are within easy reach. Mahagun Mezzaria offers Furnished homes of 3BHK and 4BHK flats in a comfortable living space. Each homes available here include sufficient useable space in the total constructed area range of 2,350 to 4,570 sq ft individually. Mahagun Mezzaria sector 78 Noida is equipped with the best facilities for modern living such as latest security technologies, ACs, continuous power and water supply, parking space and much more. Mahagun Mezzaria is the ultimate designation for living in world class surrounding. It is the perfect blend of advanced architecture and technological amenities. Mahagun Mezzaria at Noida has prime location for accessing commercial places and other important hubs. Mahagun Mezzaria provides great ambience for a perfect living with greenery and beautiful surrounding. Mahagun Mezzaria Noida provides the ultimate in class living. Mahagun mezzaria is one of the new residential project in sector 78 noida.
Mahagun Builder is a leading developer engaged in real estate in the Delhi NCR region. The company is managed by highly skilled professionals with vast experience, providing high class living at affordable prices. The new project of Mahagun, Mahagun Mezzaria noida is perfectly made for high standard living at a strategically located place. Mahagun Mezzaria provides the best in secured and luxurious living at great price.
Location Advantages
located in just starting of sector 78 just adjoining with upcoming metro station
About Builder
Mahagun group "The name itself is a promise for quality. Mahagun as a group established a clear lead over its counterparts by capitalizing on the factors like innovation, commitment to quality, implementing latest technologies and timely delivery of the projects. Mahagun Group is an organization of zealous engineers and space planers, rich in experience and high on commitment, which has helped the group to sustain professional excellence for more than 4 decades. Recognizing the basic need to approach the issue of planned development and growth across the Residential, Commercial and Retail segments of the Real Estate Industry. The Group is founded on the motto to usher a better tomorrow by providing people with improved quality of life and living standards.We have endeavored to commit ourselves to providing a lifestyle backed by the highest standards of construction, design ethics, product quality and the best of amenities and facilities. The aim is for Mahagun as Group to set examples in personal & professional conduct all while delivering products and services that exceed customer's expectations. Mahagun group developing several projects in noida & greater noida west like mahagun moderne, mahagun mezzaria, mahagun mantra , mahagun mywoods, mahagun merrabala, mahagun meadows etc.
Customer Support
+91-9999444220