Kingdom of Property

Call: +91-999 9444 220
Project Snapshot
Basic Sale Price
70 Lac- 1.Cr.
Want to Book ? Enquire Us
Call us +91-9999444220
Mon-Sat 9am - 7pm (Customer Support)
OR
Give us your details & we'll call you.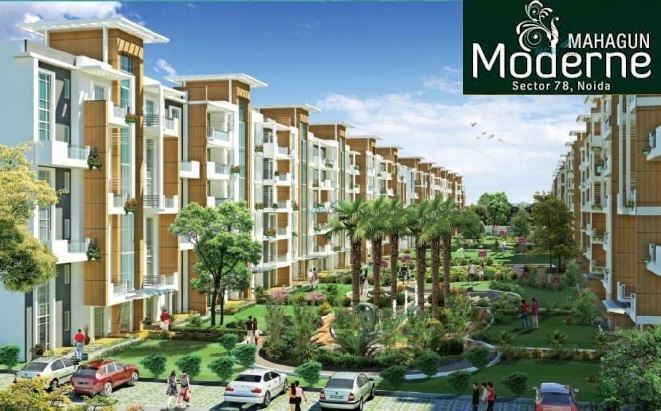 Mahagun Moderne noida – Overview
The MAHAGUN Company Noida is one of the best and Premium Real Estate Companies of North India. Mahagun group launches another series of path-breaking benchmark project "Mahagun Moderne" the name itself is a promise for quality. It is a project that fulfills all the aspirations , design ethics, product quality and the best amenities and facilities. The project mahagun modern is developing in 25 Acres with total residential area of 13 acres and managing 12 acres of lush green area of park , the project is comingup with high rise and low rise apartments of sizes 3 BHK , 4 BHK, 5 BHK, also with the independent flooring and duplexes with 4 BHK and 5 BHK apartments The MAHAGUN Company provides best and affordable property in Delhi and NCR and we ( Radhe Krishna Real Infra Pvt. Ltd.) deals in most of the project being built by MAHAGUN and provides all information about the completed, running and upcoming projects by MAHAGUN Company. We also deals in new projects of MAHAGUN as well as resale flats in MAHAGUN MODERNE & MAHAGUN MEZZARIA. MAHAGUN MODERNE is coming tennis Academy, in house music & dance academy along with creache/playschools . MAHAGUN MODERNE is a reflaction of the along of internationally noted architect Hafeez Contractor.
About Builder
Mahagun group "The name itself is a promise for quality. Mahagun as a group established a clear lead over its counterparts by capitalizing on the factors like innovation, commitment to quality, implementing latest technologies and timely delivery of the projects. Mahagun Group is an organization of zealous engineers and space planers, rich in experience and high on commitment, which has helped the group to sustain professional excellence for more than 4 decades. Recognizing the basic need to approach the issue of planned development and growth across the Residential, Commercial and Retail segments of the Real Estate Industry. The Group is founded on the motto to usher a better tomorrow by providing people with improved quality of life and living standards.We have endeavored to commit ourselves to providing a lifestyle backed by the highest standards of construction, design ethics, product quality and the best of amenities and facilities. The aim is for Mahagun as Group to set examples in personal & professional conduct all while delivering products and services that exceed customer's expectations. Mahagun group developing several projects in noida & greater noida west like mahagun moderne, mahagun mezzaria, mahagun mantra , mahagun mywoods, mahagun merrabala, mahagun meadows etc.
Customer Support
+91-9999444220