Kingdom of Property

Call: +91-999 9444 220
Project Snapshot
Basic Sale Price
5000/- Sq Ft
Want to Book ? Enquire Us
Call us +91-9999444220
Mon-Sat 9am - 7pm (Customer Support)
OR
Give us your details & we'll call you.

Download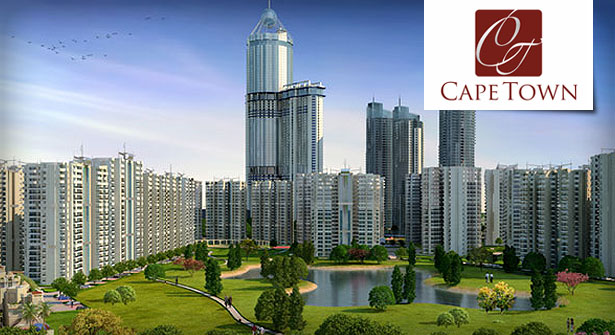 Supertech Cape Town – Overview
Supertech capetown noida Resale
A world-class leisure and residential community spread out over approx 50 sprawling acres, CapeTown has been envisioned as a complete, self-contained campus area built around the best of the facilities where every home is designed to the most demanding standards. 8 Variants of well planned (2,3,4 bedroom) apartments and penthouse towers, Luxury Villas spread over a green area, CapeTown from Supertech is one of the best housing developments in the city.
CapeTown will comprise of upscale, well appointed apartments with modern conveniences such as a clubhouse, jogging track, swimming pool and more.
Supertech Cape Town is a brand new residential innovative and luxurious property for sale by Super Tech. An approach emphasizing the eco-friendly designs with your aspirations and the tranquility of its poetic surroundings which adds subtle grandeur to a modern and stylish lifestyle and at the same time a home at a green zone. The homes embrace the beauty of the pristine location and compliment it with aesthetic interiors without compromising any of the comforts of living. Cape Town noida also comprise of most amazing amenities like spa, Jogging track, Meditation and Yoga center and much more. Experience a sense of peace that touches your soul, with a heavenly adobe cradled in the lap of nature, only at Cape Town Sector 74, Noida.
About Builder
Supertech Limited, Indias leading real estate developer was founded 25 years back in National Capital Region and since then has been scaling new heights by each passing day. The company has set new trends of architectural finesse in the contemporary global scenario touching the horizons of excellence. Established under the dynamic leadership of Mr. R. K. Arora, Supertech has led to creation of various landmark projects. The leaders and skilled professionals of the company have worked towards launching out of the league projects and take the real estate sector to the next level. Supertech is the pioneer to launch the concept of mixed-use development in India and to come up with high rise constructions in North India
Customer Support
+91-9999444220